About us
To learn more about the staff of Burning Token, visit BurningTokenMedia.com
Burning Token Records is a place for musicians and other artists.
Beyond that, we aren't really sure what it is. It might be a record label. It might be an audio mastering house. It might be a video production company. Whatever. Who cares. You can find lots of kick ass music here. There are tons of free videos and audio tracks to listen to.
History: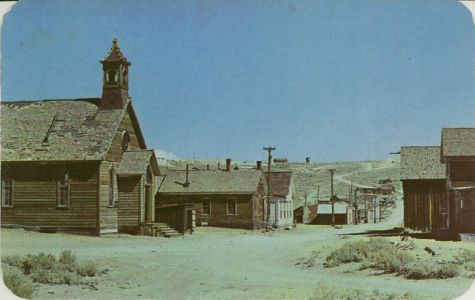 Main Street, Burning Token, California, 1892
When mining began to decline along the western slope of the Sierra Nevadas, prospectors began to head further West in search of their fortunes. Soon, in 1859, gold was indeed discovered within the area now mostly known as Santa Rosa, California, setting the stage for one of the Wild West's oldest and most infamous ghost towns, Burning Token, California.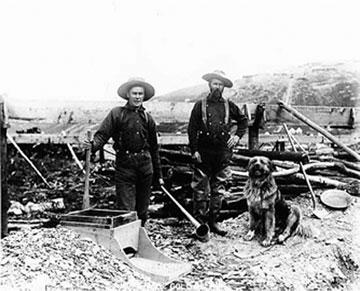 Two of Burning Token's earliest citizens, circa 1878, unaware of how much the upcoming winter would suck.
In 1861 the Burning Token Mine was established as well as a mill, though the camp was called home by only about twenty miners. Burning Token grew slowly and remained an insignificant mining camp for 17 years. During the winter of 1878-79 Burning Token's citizens saw many hardships. Particularly savage, the winter claimed hundreds of lives from exposure and disease. Falling timber in the mines and the explosion of a powder magazine took additional lives.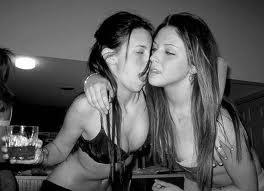 Drunken prostitutes, Burning Token, 1879
Miners, gamblers and business continued to flood the area and by 1879, Burning Token, California boasted a population of about 10,000 and 2,000 buildings. Before long the town supported some 30 gold mines, 65 saloons, numerous brothels, gambling halls, and opium dens, as well as a few legitimate businesses. Every other building on the mile long main street was a saloon. Three breweries worked day and night, while whiskey was brought into town in 100 gallon barrels.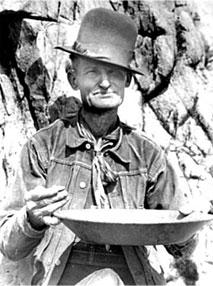 Like many of the original citizens of Burning Token, Maximilian Francis Elder, founder of the town itself, died penniless and belligerent.
Like many booming mining camps, Burning Token soon earned a reputation for violence and lawlessness. Killings were sometimes daily events and robberies, stage holdups and street fights were common occurrences in the camp. In its day, Burning Token was more widely known for its lawlessness than for its riches. Of Burning Token, the Reverend F.M. Warrington would describe it in 1881 as "a sea of sin, lashed by the tempests of lust and passion."
Given Burning Token's reputation, it is perhaps not surprising that one little girl, whose family was moving to the mining town, reportedly prayed:" Goodbye God! We are going to Burning Token."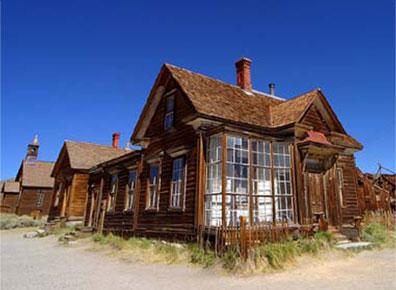 The modern day exterior of the Burning Token Workshop, home of Burning Token Records, Burning Token, California.
Today, the ruins where the mighty city of Burning Token once stood remain virtually untouched and uninhabited, mostly due to the ghost town's remote location. However, in 2008 one Mr. Nate "RESIN8" Elder happened upon the land while traveling by bicycle through Santa Rosa, and quickly took up residence in the abandoned ruins of Burning Token, claiming to be a distant relative of the town's founder, Maximilian Francis Elder. After combining forces with Jeff "Loop Duplicate" Mahoney and Damian "Overturned Big Rig" C. Cohn, Burning Token Records, a ground-breaking, grassroots independent record label, was born. Boasting an ever-growing roster of diverse artists, Burning Token Records sees itself as more than just a record company; indeed, Burning Token Records is also a community, where music-makers of all types can come together to try their hand at success, and, not unlike those early, highly-spirited citizens of gold-rush-era Burning Token, have fun doing it as well.